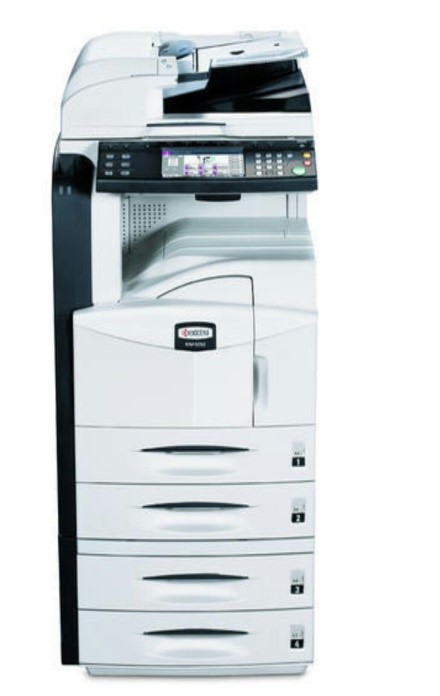 • The machine is a modern production.
• Imagine God at 50 images per minute
• 80G storage capacity and 1G ram
• Strong dram reaches more than one million copies
• The God depicts ordinary documents, photographs (very clearly black and white), books, magazines and 3D objects with unmatched contrast and clarity to the point of photographing small dots and background shadows and inserting colors very efficiently for laser use in printing, as well as the grey scale* up to 256 degrees, as well as the resolution of 600x600 points/inch.
• The machine is equipped to connect it to the computer network *Net Work* to act as a printer and color a scanner
• The possibility of pulling color a scanners directly on the flash or printing from the flash Pdf-jpg
• The ability to perform more than one function at the same time, such as photography, printing from your computer, and receiving a fax message in the event of a fax card (optional).
• Feder to withdraw assets without mirrors
• It has the ability to self-stop after shooting to save up to 4 W using Energy Saver Mode*, as well as automatic machine closure using Auto off**
• Equipped with an electronic screen showing all the processes used in the machine with easy tactile change due to the presence of an easy and simple guide in any English-French Touch Panel
• The ability to select the original and choose the paper size automatically once the document is placed on the machine glass
*Auto Original Size Detection*
Includes: *Number 2 or 3 cassettes for paper With Menial.
(02) 33 87 42 82
         011 414 869 69
         012 234 764 79
         01270661125
9 Refaat Awad st., From Abdulatif Abdulfattah, Arish, Faisal, Gizah